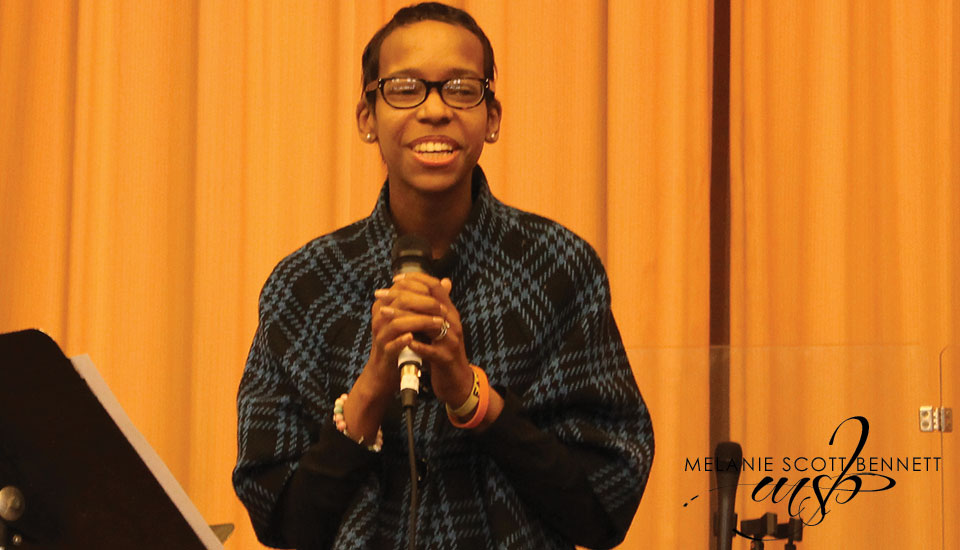 February Wrap-Up
Wow, I can't believe it's been a month since I posted anything. I'm going to do better in March. February was a complete whirlwind and I'm not even sure where to start. Originally, the results of my 6-month post-transplant bone marrow biopsy showed some cells that were similar to my leukemia lymphoblasts, but on deeper review, the mismatched chromosome that caused my leukemia was gone and my cells were completely normal. Hallelujah! After receiving the amazing news that I was still leukemia-free, I was able to enroll in the LiveStrong partnership program with the YMCA for cancer patients. In this 12-week program, they focus on building your strength, endurance and flexibility, while providing the personal support needed to get back to a healthier you. It is helping me get stronger every day. I'm already starting to walk faster, stand for longer periods of time and drive short distances.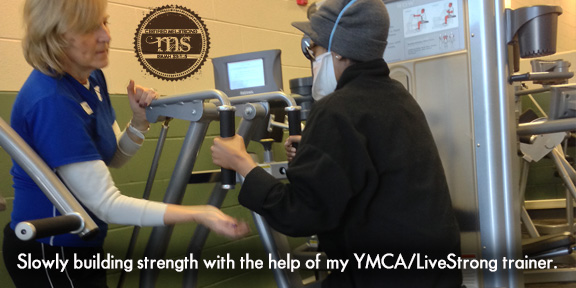 In addition to these amazing things, I had the honor of speaking this month at Bethel Cincinnati pastored by my dear friends Brian & Chavonne Taylor. The topic was "This is What Love Looks Like: Sacrifice" and I couldn't help but to speak about all of the unselfish, sacrificial love given by my friends and family. To hear the audio of that message click HERE. The inspiration for this message started with my mother and the man in my life, my fiancé, who has given me something that I'm so grateful for — unwavering dedication and love.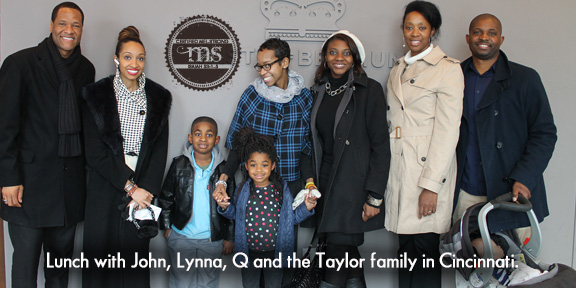 You see my fiancé was the one who first admonished me to go to the doctor when I began experiencing the abnormal shortness of breath. He even threatened to stop speaking to me if I didn't make an appointment. Before we even knew what was wrong, he started trying to book flights to come down to Orlando where I was living at the time. He was in the final year of his periodontal residency at IU School of Dentistry and would have to cancel or reschedule all of his existing appointments and miss some very important exams just to come down to Orlando on such short notice. As I went through that first night of chemo drugged up, I remember waking up and seeing him sleep on the pullout chair beside me and shaking my head in amazement how God could bless me so much with someone who was willing to sacrifice everything to be with me even when I didn't know that's when I would need him the most.
Right before he left, he put a card on my nightstand and told me not to open it until he was gone. As soon as he closed the door, I ripped open the envelope and inside was a card that I will never forget. It said "All I want is to grow old with you, to watch our life unfold and our dreams, one by one come true. All I want is to love you forever." This man had everything going for him — a very bright future — and could've decided that all of this was just way too much. He had only proposed two months prior, so he had no legal obligation to stay around. Yet, he decided he was going to stick with me regardless of the outcome. Now that's true love. I always prayed for a man of God like him, but God went above and beyond my expectations when He gave him to me. His love is what lifts me and continues to push me through this process.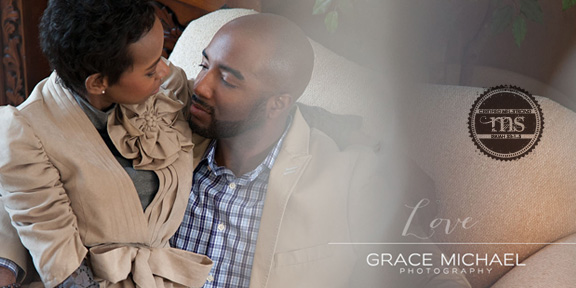 On Valentine's Day weekend, we were finally able to take our engagement photos. Thanks to a fabulous glam squad, amazing photographer and a hot co-star, the photo-shoot was fantastic. I never imagined I would be with someone who literally takes my breath away. Despite all of the highs and lows, his love remains consistent. I am so excited to spend the rest of my life with him. Countdown to the Scott-Bennett merger begins!
MEL-STRONG
p.s. For more information on where I'll be sharing or speaking, please click on my calendar link.