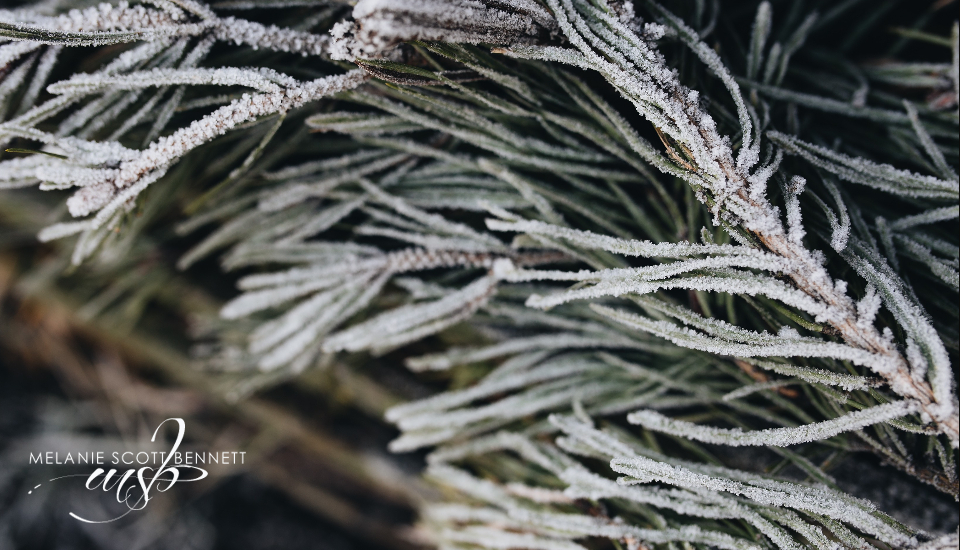 Surviving Winter
Ihave never been a huge fan of Winter. Growing up in the Midwest, I experienced my fair share of awful weather – freezing temperatures accompanied by ice and snow. I was happy to escape the Midwest Winters for the few short years I lived in Orlando. But now I'm in Seattle and I am faced with a new kind of "winter" entirely different than any I've experienced before. In the Pacific Northwest, Winter is considered the "rainy season" – daily cloud coverage with light rain. The days are very short and dark. When you go to work it is dark. When you come home, it is dark. Those who work inside a building without many windows, may not see natural light for a couple of months. The temperature never gets quite as cold as in the Midwest, but it persists for much of Winter and Spring. I was prepared to handle Winter like a true Midwesterner – bundled up, avoiding black ice, and prepared for anything with my ice scraper and blankets in the trunk. I was ill prepared for rainy, short days with mild temperatures and long spells of darkness.
How was I supposed to survive this strange "winter"?
I came across an interesting synopsis on how animals survive Winter. It noted three primary methods – migration, hibernation, or adaptation. I quickly realized that these are the same methods humans use in times of metaphorical winters or "rainy seasons."
Migration
As lovely as it is to be able to go to a remote destination in the dead of Winter, migration is symbolic of avoidance. One can avoid the thing they do not like by fleeing to a place more desirable. However, there are lessons critical for growth and survival that can only be learned in a winter season. For instance, I have a good friend who is from California. Before moving to Indiana for school, she had never seen snow. She would not drive, even if there was only a dusting of snow, because she was not familiar with the road conditions. An inability to understand the road conditions of snow or ice left her inept, relying on others to assist her in getting to classes. Avoiding Winter merely stunts growth.
Hibernation
Some animals enclose themselves in a safe place with enough food stored up to keep them alive through the winter. Although it is nice to stay in the warm confines of home and never leave your comfort zone, hibernation is just another form of avoidance. Another way to escape dealing with the harshness of the season by isolating oneself. It's becoming comfortable in the same place where you've stored up enough stuff to be there for a long time. The problem with hibernation is you cannot grow if you are stagnant. Hibernation can lead to laziness and contentment in a place designed to restore and rejuvenate you for your future. I remember right after my transplant, I asked my doctor could she put me in an induced coma so I could sleep until I was better. She told me, "It doesn't work like that. Why would you want to stay in the same place? You are on the road to recovery, but you can't sleep it away. You have to get up, exercise, and look towards the future." I wanted to crawl back in bed because that seemed so much easier than fighting to survive "Winter". Winter can seem like a time when things are dormant, so it is easy to be lulled into complacency. But, don't be tricked, Winter is necessary to grow and prepare you for what will sprout forth in the Spring time.
Adaptation
The interesting thing about the animals who adapt is they still store things away for Winter, but unlike the animals that hibernate, these animals remain active. They make changes to their body or behavior to survive in winter conditions. They may grow thicker fur. They might huddle closer with their own kind. They may acquire new abilities like the ability to change colors in the snow – camouflage. If I am going to survive Winter, I must learn to adapt.
Even though it's only February, this year has already proven to have its fair share of challenges – a "winter" season, so to speak. Adapting means remaining active, particularly in prayer. It means modifying behavior to eliminate complaining and only reflect positive energy. I've learned to anticipate that there will be some dark days. Long periods of darkness can trick one into believing that there really is no light. Adapting means relying on the light that comes from within to illuminate the darkness all around. Adapting means not worrying about how bad the weather will be tomorrow or how long Winter will last. Matthew 6:34 says, "Therefore, do not worry about tomorrow, for tomorrow will worry about itself. Each day has enough trouble on its own."
Planning for tomorrow is time well spent; worrying about tomorrow is time wasted. Sometimes it is difficult to tell the difference. Don't let worries about tomorrow affect your relationship with God today.

- Life Application Bible
The most important thing to remember about Winter is that it only a season. Spring will come. "For lo, the winter is past, The rain is over and gone. The flowers appear on the earth; The time of singing has come." (Song of Solomon 2:11-12) Just like the other creatures of this earth, we will get through this.
MEL-STRONG