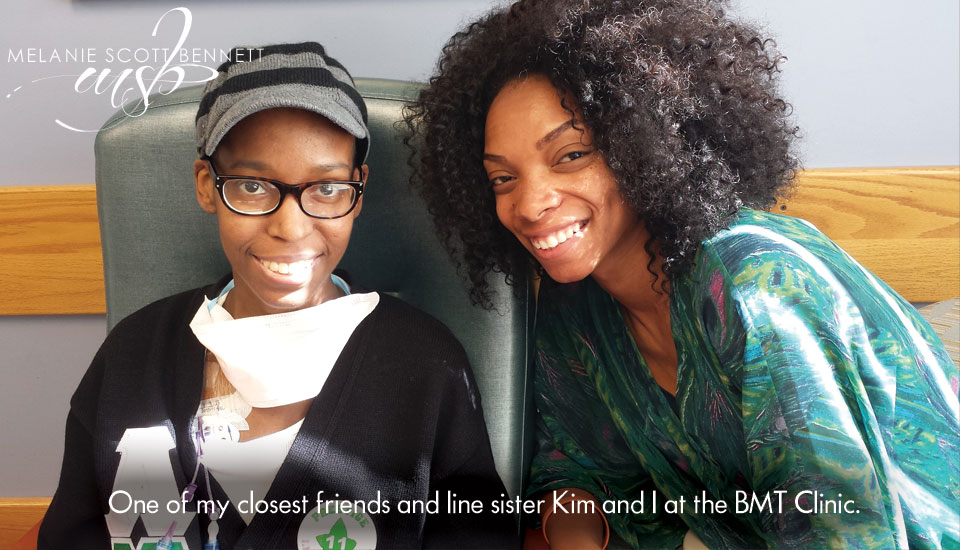 Bringing Life Into a Dead Situation
When I first came home from the hospital after my transplant, I was in a bad state physically, emotionally and mentally. It was the strangest thing ever. During my entire process up to this point I had been upbeat and positive, but after the transplant I slipped into this depression/fog. I remember telling the doctor can you reverse whatever you did so I can get my happiness back?
I had no desire to do anything. I was like a zombie. My friends and family were right there supporting me through it, but it was nothing they could really do. The doctors said it would be a year from transplant before I felt almost back to my normal self. All I could think was "what in the world am I supposed to do while I'm waiting?" A year seems such a long time. I kept wondering Lord why? I even told God that I had a good life, it was ok if He took me now. I would count the hours in the day until it was time to go back to sleep so I wouldn't have to deal with it.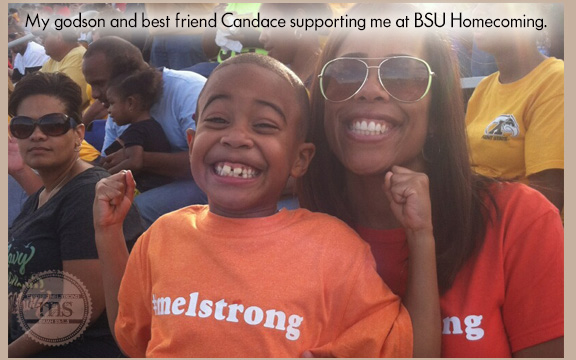 I have never dealt with depression in my life up until this point. I have always been a positive and energetic person who took things in stride. So, this was very foreign to me. I wanted to shake it, but it just wouldn't go away. It's hard to explain unless you go through it, but it's like a dark, heavy cloud over you that you feel like you'll never come out of. My mom reached out to several organizations just to see if they had support groups or someone I could talk to because I was struggling so much. She came across the Cancer Support Center of Indianapolis. We went to a meeting and something just seemed to click that I wasn't the only one going through what I was going through. There was someone who understood. Further, there were people who had overcome this disease and were living normal lives.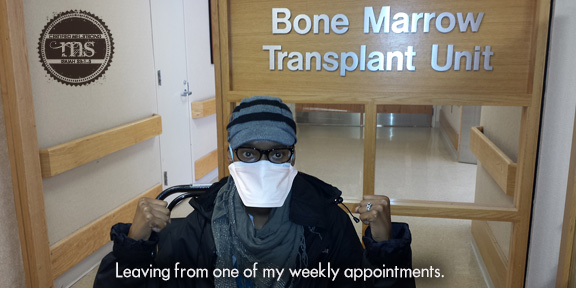 You see, my faith was being tested because I could not see beyond my current circumstances. I had decided in my mind that I would always be in this disabled state and needed to just get used to life as a disabled person. But that's not what God had told me. He promised to restore me. I just needed to trust Him. So, I began to activate my faith. It was a gradual process that I had to FIGHT through. Every time a thought of suicide or death came into my mind, I would rebuke it with God has purpose for me or He wouldn't have allowed me to live. When I had thoughts about how bad my situation was, I had to remember that there are so many people far worse than me.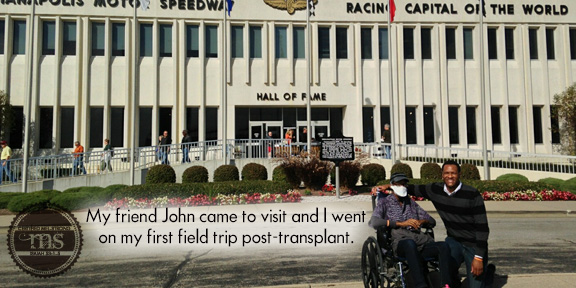 As the weeks went along and the chemo started to wear off, I began to start feeling better. I started spending more time with God, reading my Word, listening to worship music. Friends even brought me some crafts and puzzles to do during the day to occupy my time. Two scriptures that really helped me were Romans 8:18 and 2 Corinthians 4:17-18 (full verses below). I decided I would trust God for restoration and while I was waiting, live life to the fullest.  Eventually, it seems like the cloud just seemed to slowly dissipate. I believe that depression is part chemical and part spiritual, but if you are willing to fight through it, you will come out. I am living proof. Because I know there is glory after this, I am looking forward to my future.
Romans 8:18 – For I reckon that the sufferings of this present time are not worthy to be compared with the glory which shall be revealed in us.
2 Corinthians 4:17-18 – For our light affliction, which is but for a moment, is working for us a far more exceeding and eternal weight of glory, while we do not look at the things which are seen, but at the things which are not seen. For the things which are seen are temporary, but the things which are not seen are eternal.
MEL-STRONG