The Greatness of Your Love
There have been many friends and family who have been so supportive and loving throughout this entire leukemia process, but there has been one person who has sacrificed so much to be with me from beginning to end and that woman is my dear mother Christine Tyson Scott. Our family has never experienced anything like this before, but she took care of me as if she was a skilled and experienced caretaker.
When I came home from the hospital after my transplant [Read full story HERE], my mother wouldn't even sleep in her own bedroom, she slept in the room next to mine. She was so nervous that she wouldn't hear me in the middle of the night when I needed her. Thankfully, my best friend Candace bought us some baby monitors so mom could sleep in her own bed at night. Nonetheless, she would still be up with me every night. Whether I was throwing up, had to use the port-a-potty 4 and 5 times throughout the night, or  if I just couldn't sleep because I was in so much pain, she was right there with me. She prayed, read scriptures and sang to me even though she had to wake up the next morning and go to work.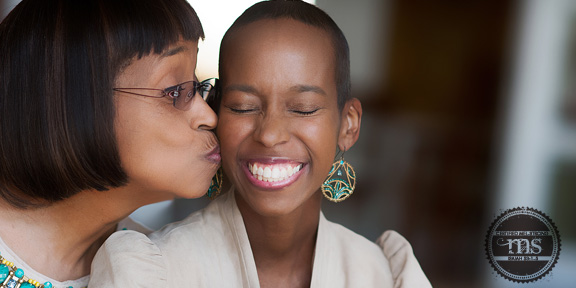 When I was in the midst of my darkest days of depression, she contacted organizations looking for a place I could go to get support. She never gave up on me. She would play the piano for me in the hospital and at home. Every time she would play, it was as if her gentle fingers on the keys drove demons away. The anointing she had to heal was only one note away. I recall my mom coming into my room one day and saying that she had prayed as she sat in the hospital with me and asked God, "Why couldn't you have given this to me? Why does my daughter have to go through this?" He told her that she wouldn't have been able to get through it and she wouldn't have survived. WOW! A mother's love that would make her even want to take my place!
As we enter this holiday season, I can't help but think of Mary, the mother of Jesus. From the manger to the grave, she was with Jesus. I can only imagine the pain and anguish she felt as he was beaten and nailed to a cross. She probably prayed that she could just take his place or somehow take the pain away. But you see she was the chosen vessel to BIRTH the promise. The PROMISE (Jesus Christ), however, had to go through the pain in order to fulfill His PURPOSE (salvation for us). As much as my mother wanted to take my place for me she couldn't. Whatever purpose God designed for me through the pain, it was meant only for me to go through it. So, my mother, the chosen vessel of birth, stuck by me, wiped my tears, encouraged me, never gave up on God for my healing, and sacrificed her sleep, time, and resources to be with me through my process so that I can live to fulfill my purpose. Oh what love.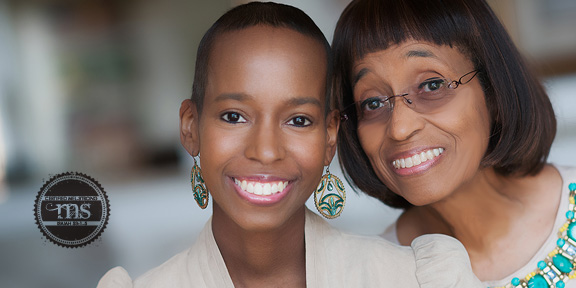 I encourage you this Christmas to honor someone who has demonstrated this unconditional, sacrificial, Christ-like love. I challenge us to begin demonstrating this type of love daily. This type of love changes the world!
MEL-STRONG
p.s. My Father wrote a song that inspired the title of this blog. Check out the lyric video by clicking HERE. Also, thanks to our wonderful photographer from Grace Michael Photography for capturing such great moments at the Cancer Support Center. You rock!